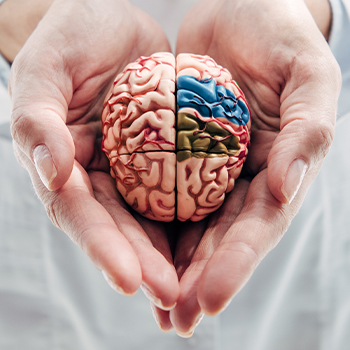 Neuronet, voor NAH klachten
Neuronetwerk
Neuronet is een netwerk van 1e lijns paramedici, gespecialiseerd in het behandelen van patiënten met niet aangeboren hersenletsel. Op dit moment is het netwerk actief in de regio's Haaglanden, Zuid Holland Noord en Delft/Westland/Oostland. Het doel van dit netwerk is om de kwaliteit van zorg voor deze patiëntenpopulatie te verbeteren en te borgen. Middels deze website kunnen patiënten en verwijzers gemakkelijk gespecialiseerde therapeuten vinden binnen de regio Zuid-Holland.
Voor wie?
De doelgroep van Neuronet bestaat uit patiënten met Niet Aangeboren Hersenletsel (bijvoorbeeld een beroerte, MS of hersenletsel na een ongeluk /operatie).
Voor wie niet?
Patiënten met de ziekte van Parkinson of Parkinsonisme dienen behandeld te worden door zorgverleners aangesloten bij Parkinsonnet.
 Patiënten met een dementieel syndroom of een perifeer zenuwletsel/zenuwaandoening vallen niet binnen de doelgroep van Neuronet.
Harald van Schuppen is aangesloten bij Neuronetwerk.
Meer informatie kunt u vinden op Neuronetwerk – Fysiotherapeuten, ergotherapeuten en logopedisten